JCR8 Thermal Overload Relay
JCR8 Thermal Overload Relay
1) Pay attention to the max rated working current.2) Reference value under AC50Hz and 400V condition, four-pole standard motor. To the product chosen relies
Atructure feature and technical feature
| | | |
| --- | --- | --- |
| Auiliary contact: 1NO+1NC | Stop button | Integral sealed |
| Hand/auto reset | Test function | protection cover |
| Tripping indication | Phase failure protection | Tipping grade 10 grade |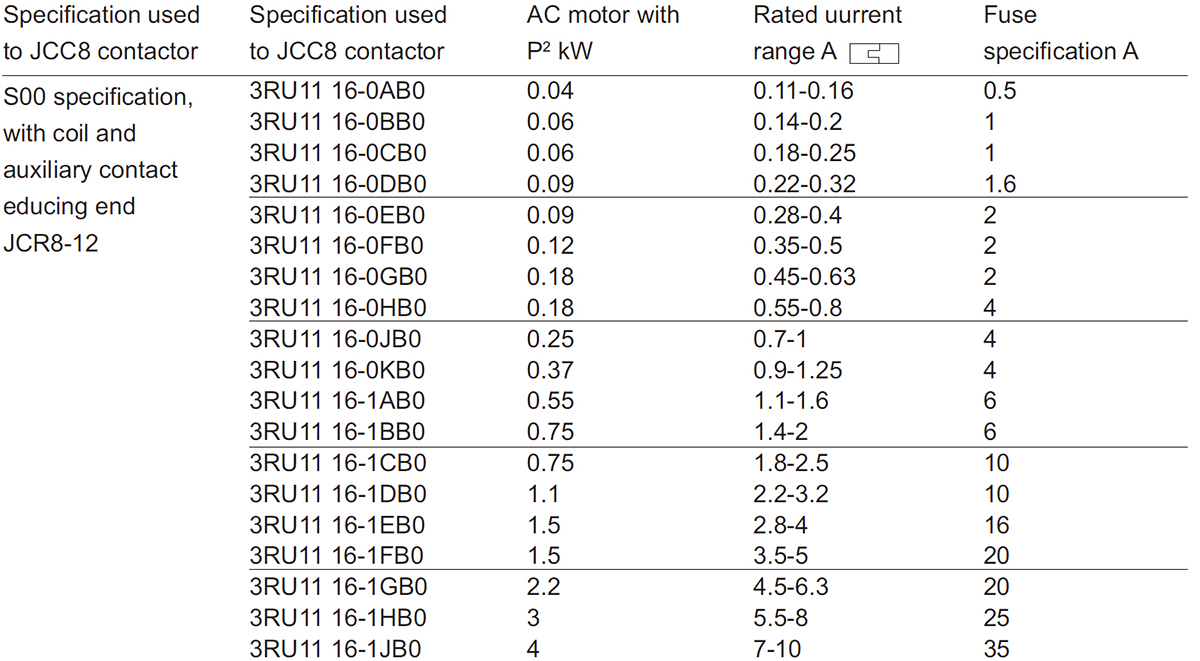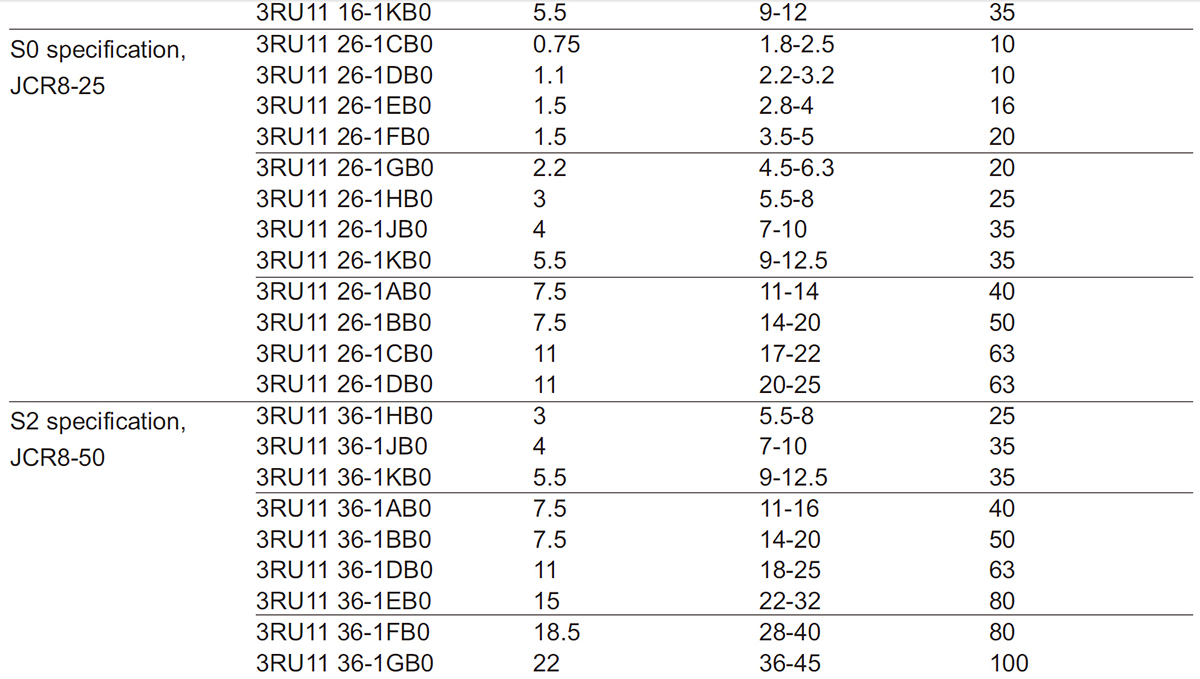 1) Pay attention to the max rated working current.
2) Reference value under AC50Hz and 400V condition, four-pole standard motor. To the product chosen relies on that the protected motor actual starting data and rated data.
3) Max fuse specification, to the overload relay, combine with the classification 2.

If you have any enquiry about quotation or cooperation,please feel free to email us at juche@juche.cn or use the following enquiry form. Our sales representative will contact you within 24 hours. Thank you for your interest in our products.
Subject:

*Name:

*E-mail:

Company Name:

Tel:

Fax:

Country:

Products:

Message: